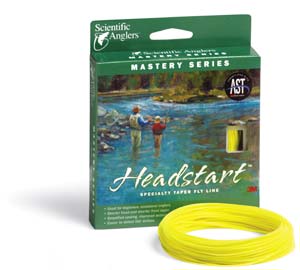 Here it is. I love this line, really. Honestly this is the most expensive line I've bought to date. But it cast like a dream.
I ordered it on Monday night after finding that my old line (which I purchased only 3 months ago) was cracking. I was hoping that it would get here before the Memorial Day weekend, 'cause daddy needs to fish.
Low and behold after come home from work tonight there it was sitting on the table waiting of me. While dinner was cooking I just had to put it on my reel. Right after dinner I headed on down to the pond to test it out.
I decided to try out some poppers that I bought last year and see if I could get a bite. Well I did, I never knew a bluegill could swallow a popper, but I do now. In the process of removing it, I destroyed it. Turns out the popper was made of wood, all this time I though it was foam.
Back to the line... I can cast this line out almost 60 feet with a decent amount of accuracy. Best of all I can feel it load the rod, now perhaps I can learn to double haul. I really think I have a shot with this line. I'll post a follow up on the line after the holiday because I plan on putting this line to task.